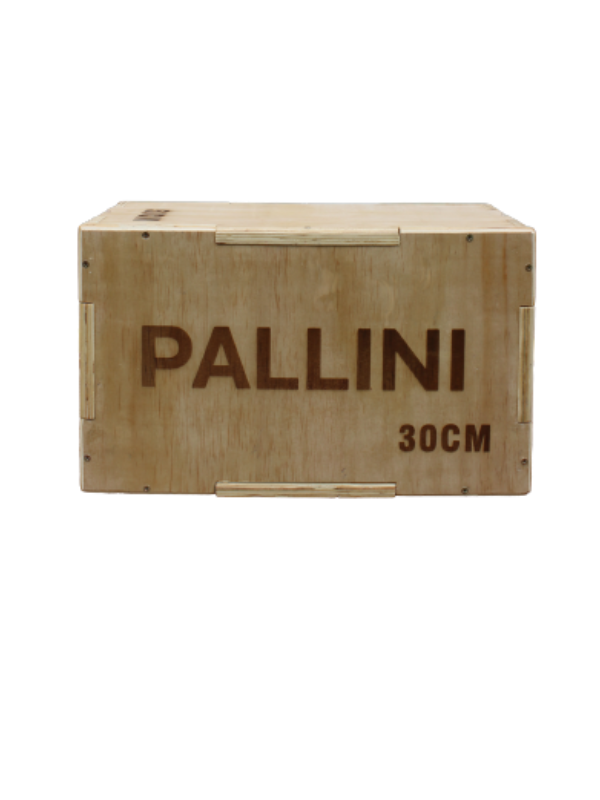  
Box Jump Kids
Pallini's wooden Jump Boxes are designed to assist you in all your workouts, Cross-training, bodybuilding, strength, gymnastics, and many more. Ideal for the practice of Cross Training, they offer three different heights depending on the side they lean on: 50cm, 60cm, and 75cm.
Designed with an inner central reinforcement and two hole-handles to ensure sturdiness and practicality
Versatile accessories to perform diverse exercises in all your sport disciplines, and to improve your strength, your explosiveness, and your cardiovascular endurance
With inner reinforcement and handles on each side, they perfectly combine practicality and sturdiness to train safely.
Made in France

IPF-approved

99,6% customer satisfaction
Specifications:
- Height: 50cm
- Length: 75cm
- Width: 60cm
- Jump Box made of wood
- Handles on each side of the box
Imported product, not manufactured by Pallini