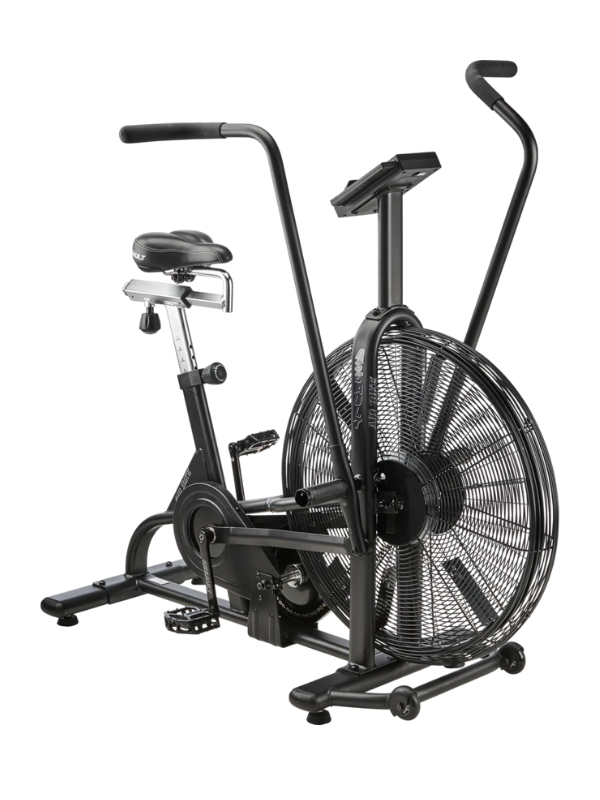  
Assault AirBike Classic
Found in boxes, gyms, and home gyms across the world, this bad boy's reputation precedes itself. After all, there's a reason they call this heavy-duty exercise bike "the Devils Tricycle"!
Designed to challenge even the toughest athletes, the Assault AirBike Classic automatically ramps up resistance as you push, pull, and pedal with greater speed and force. The harder you go, the harder it gets. 
   · Twenty sealed cartridge bearings, carefully hidden under machined and molded steel
   · Seven integrated programmes
   · Stainless steel frame
   · Dimensions (l x w x h): 1.29 x 0.59 x 1.23m
Made in France

IPF-approved

99,6% customer satisfaction
Note: this product is not manufactured by Pallini.
You might also like