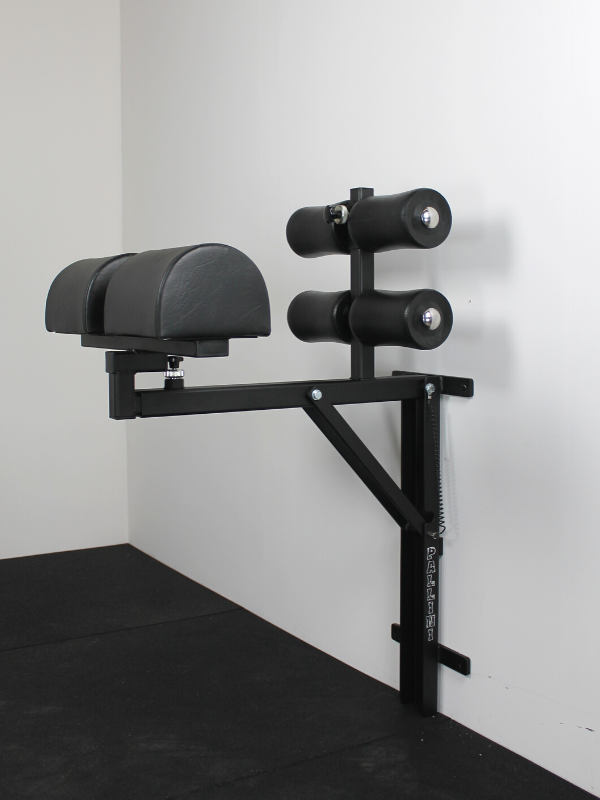  
Foldable Wall-Mounted GHD P1
This foldable, wall-mounted Glute Ham Developer will help you strengthen your waist muscles and to work out your back muscles: hamstrings and glutes, but also the abs. Only the GHD P1 offers you such an optimal space usage in your box or home gym.
   · Designed and made in our workshop
   · Weight: 25kg
   · Dimensions (l x w x h) : 
      Workout position: 0.80 to 1.05* x 0.60 x 1.18m
      Folded: 0.49 x 0.60 x 0.78m
* Depending on adjustment.
Product customization
Don't forget to save your customization to be able to add to cart
Made in France

IPF-approved

99,6% customer satisfaction