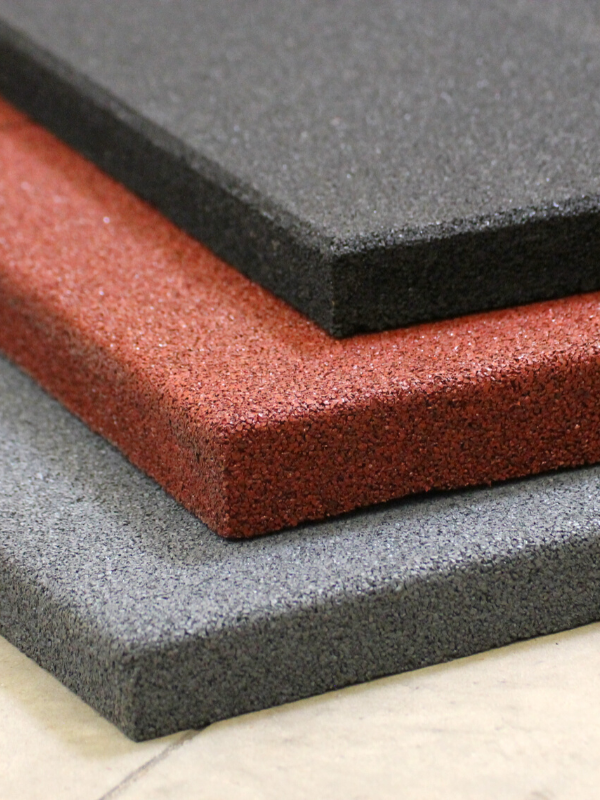  
HD shock-absorbing tiles · 40mm and 50mm
Shock-absorbing High Density tiles (1100kg/m3) for the dropping of weights in weightlifting. These premium tiles reduce the wear of the plates upon their impact on the ground, as well as the noise and vibrations. These tiles are installed on all our indoor platforms and floorings. 
   · 40mm and 50mm thickness (see description)
   · Dimensions 100 x 100cm 
   · Composed of 4 smaller 50 x 50cm square tiles bound by the rubber
   · Shock absorbing capacity of 70% for impacts on the floor
   · Sold by unit (square meter)
Warranty: 5 years
Made in France

IPF-approved

99,6% customer satisfaction
FINISHING:
   · Tiles in GREY / RED / GREEN: with lines
   · Tiles in BLACK: no lines
This product is not manufactured in our workshop.
Data sheet
Type de barre

Haltérophilie

Utilisation Disque

Compétition / calibré à 10g

Utilisation Disque

Entrainement

Type de produit

Dalles de sol